Prêt à vivre,
offers turnkey solutions to make life easier for condo owners who want a beautifully designed and decorated living space but don't have time to do it themselves. With Prêt à vivre, you benefit from the expertise of our interior designers by selecting from stylish seasonal collections that include furniture, lighting, decorative accessories, window treatments and paint. Your new home is entirely handled by our team of experienced professionals. They will manage purchases for you, supervise the work and negotiate lower prices with our suppliers.
your decorating to design professionals
The Prêt à vivre team of professionals are experts in creating atmospheres, colour schemes and finishes. We will deliver a condo that is both functional and aesthetic—and you won't have to lift a finger.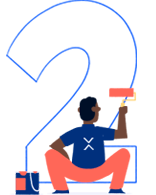 Spending hours shopping. Taking measurements. Waiting for multiple deliveries. Making difficult choices. Comparing prices. Assembling furniture. This is not everyone's idea of a good time, and not everyone has the time for all these steps. Let us do what we do best!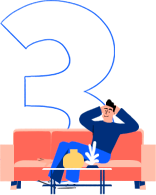 Thanks to our collections by interior designer Frédric Clairoux, the Prêt à vivre solution offers you the affordable services of a prime interior designer. The result? Every last detail of your condo is perfected, while you enjoy life.
The project Prêt à vivre was born from a desire to democratize design. My team and I are convinced that the vast majority of the population deserve to have a beautiful space to call home. This belief stands at the very core of our work. We offer luxurious yet affordable looks that reflect a stylish urban lifestyle, while focusing on creative interior designs that foreground the essentials! As an interior designer and entrepreneur, my quenchless thirst for creation is forever propelling me forward. I feel a deep-rooted need to shape, design and transform interior spaces into great places to live where well-being is paramount. Innovation is my driving force. I am constantly thinking of ways to make interior design more accessible, without jeopardizing the foundational creativity of the profession.